Are You A Fixer? Don't Try to Fix Your Potential Malpractice Claim
Attorneys are fixers. This characteristic may be natural for some or was instilled and molded through law school for others but, however it came to be, attorneys fix legal problems. Consequently, if an attorney is presented with a legal problem, they attempt to fix it. Hammer, meet nail. The problem with being a fixer of legal problems is this: there are simply some legal problems attorneys should not or cannot fix, at least on their own. I will throw potential malpractice claims into this category of legal problems.
I recently joined the ALPS team in October 2019 following a brief escapade into private practice. Throughout my short time at ALPS, one issue stands glaringly above the others — some attorneys do not understand or read their malpractice policies and as a result, attempt to fix their own potential malpractice claims without their malpractice carrier. While attempting to fix a potential malpractice claim could save the attorney a couple hundred dollars in premium on the next policy, it potentially costs the attorney exponentially more under the malpractice policy, should the potential claim progress. The prospective consequence of failing to report even potential malpractice claims is made clear by the first paragraph in the ALPS policy:
This is a "CLAIMS MADE AND REPORTED" insurance Policy. Therefore, as a condition precedent to the Company's obligation to defend or indemnify the Insured under this Policy, the Insured must immediately report any Claim to the Company during the Policy Period or during any applicable Extended Reporting Period. No coverage exists under this Policy for a Claim which is first made against the Insured or first reported to the Company before or after the Policy Period or any applicable Extended Reporting Period. If the Insured receives notice of a Claim, or becomes aware of a Wrongful Act that could reasonably be expected to be the basis of a Claim, then the Insured must, as a condition precedent to the Company's obligation to defend or indemnify any Insured, immediately deliver a written notice directly to the Company…
Due to the malpractice policy being "CLAIMS MADE AND REPORTED", the attorney potentially risks all coverage in attempting to fix a potential malpractice claim without notifying the malpractice carrier of the potential claim during the policy period. The above provision is just one of the hurdles an untimely reported claim must overcome if the attorney hopes to find coverage under the claims-made-and-reported policy.
The reason an attorney purchases malpractice insurance is so protection is in place when something in practice goes wrong, especially during chaotic times like the one we currently find ourselves in with COVID-19. All 50 states experienced/are experiencing some sort of judicial shutdown or modification to the way the courts were operating. Dockets were pushed back, jury trials and other motions hearings rescheduled, business deals have gone sideways. This wave upset the norm for most courts, attorneys, and clients alike. It is much easier to miss a deadline when that deadline has been rescheduled due to multiple emergency orders from a state supreme court. Right now, the average attorney has even more on their mind than usual. Whether that is the difficulties of working remotely or the difficulties of homeschooling, it is more likely something could slip through the cracks and malpractice claims will likely rise due to these factors.
I can tell you from experience, I have already seen a potential claim reported due to a missed deadline that was moved as a result of COVID-19. However, this attorney did the right thing in not attempting to fix the problem on his own. He promptly reported it to ALPS, allowing us to help fix the problem and ensuring that we can be there for him if the problem can't be fixed.
In closing, please do not attempt to fix a potential malpractice claim on your own. Make sure to read and understand your malpractice policy and report any potential claims to your malpractice carrier, especially during this unprecedented time. ALPS has the experience and expertise to fight malpractice claims on your behalf, so let us know what is going on and we will do everything we can to fix it for you and will be there for you if it can't be fixed. I leave you with a simple yet instructive quote from Jerry Maguire, "Help me help you!"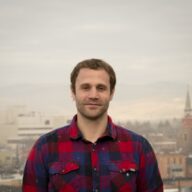 Shea A.B. Sammons received his B.A. from University of Montana-Western and his J.D. from University of Montana School of Law. Prior to joining ALPS in 2019, Shea was engaged in private practice in Missoula with a primary focus on workers' compensation and employment litigation. During his spare time, Shea enjoys all things Montana outdoors and spending time with family.