Document, Document, Document
A lot of legal malpractice claims come down to a he-said-she-said between the lawyer and the client and, despite ethical obligation of candor imposed upon lawyers, more often than not those type of disputes go the way of the client absent that documentation.
Imagine the client who negotiates a business deal and comes to you to reduce it to writing and make sure it comports with state and local law. If you haven't documented that your scope was limited, when that business deal goes south, the client may very well attempt to attribute any deficiency with the terms of the deal to your breach to the standard of care. Or imagine you are retained to do a title search and find no encumbrances upon the property. Subsequent to your clean search the county clerk realizes that he had miss-indexed a judgement lien and corrects the records. Two years down the road, when there is litigation as to priority between the lender relying on your search and the judgment lien holder, and someone is looking to hold you responsible for defective search — when it was not there to find — documenting the record as it existed at the time can go a long way in defending an assertion of negligence.
Even a blown statute of limitations claim can come down to a documentation issue. When a client comes in and you review her materials to ascertain if you undertake the representation — whether it be on the eve of the statute running or many months — if the statute gets blown it's not unheard of for the client to blame the lawyer. They can come back and say they thought you were protecting them and their interests in the case. So again, documentation that you're not taking the representation until review of the files is complete and an engagement letter executed can save you a lot of grief, especially in a last-minute scenario. If you decline a representation, be sure to advise that your declination does not mean there is not a claim and encourage them to seek other counsel. Heaven forbid they come back post-statute and assert their viable claim was lost because of your conveying a lack of merit.
A closing letter at the conclusion of work on behalf of a client is also a good way to document the end of a representation and can provide a good trigger for the running the statute of limitation for any potential legal malpractice claim that may be asserted down the road.
Finally, preserve a copy of the file. All the documentation in the world does you no good if you don't have it when a claim is presented. How long it needs to be preserved can vary based on the nature of the legal work and the applicable statues of limitations in a jurisdiction. It is unjust that lawyers tend to lose the likability contest in disputes with former clients, even some unscrupulous ones. The defensive practice of law with ample documentation is the best remedy.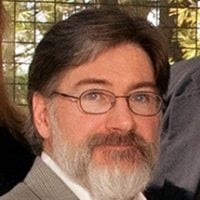 Michael Flaherty is a claims attorney for ALPS. He received his undergraduate degree from James Madison University and his law degree from George Mason School of Law. Mike began handling claims for ALPS in 2002 and works in the company's Richmond, Virginia office. Prior to joining ALPS, Mike spent four years as staff counsel for a national labor union. Mike also spent a year as staff counsel to the Virginia General Assembly.