How to Make a Graceful Exit from Your Practice
I was recently at a cocktail reception with a bunch of attorneys that I would describe as a group of 50 somethings. This gathering was a first for me since the pandemic has abated but not to focus on the uniqueness or significance of the event, I want to focus on a recurring theme of the conversations which caught me a little bit by surprise given the age of the attendees. Over and over again from various individuals the question was posed how much longer we can keep doing what we do. I don't know if that was a side effect of the way the practice or life has changed during COVID, or just a simple natural question that occurs after 25-plus years of practice. It should be noted that the group covered a wide cross-section of practitioners, in-house counsel, general counsel, transactional attorneys, trial attorneys, and even tax attorneys.
This prompted me to reflect on what it takes to make a graceful exit from the practice. Graceful as relates to any partners in your group and most importantly for the clients. It is important to be prepared for an unexpected halt to your working career. My very first boss out of law school always stressed that I need to keep my files in a condition that, should I get hit by a bus on my way home, someone else could pick it up tomorrow and know what was going on and readily identify any approaching deadlines.
Since many of the attorneys we insure at ALPS are solo practitioners, the first step is to identify the person who will serve as your backup attorney and successor attorney. Ideally, these would be the same person, but they don't have to be. Your backup is the lawyer who can cover for you in the event of a medical or family emergency or to assist with something that may arise while you are on vacation. This individual would be seasoned in your areas of practice and someone not likely to have frequent conflicts with your clients. This person must also have the capacity to handle the potential additional workflow for the necessary duration. It can be beneficial to have redundancies in place or if your area of practice is diverse, to select backups by expertise. You can in turn provide the same service to them should they have a similar need. It is imperative that your staff know who the backup or successor counsel is and when to reach out.
Your successor counsel is the person or persons that will handle your work when you cease to practice law. If your backup attorney is the person to fulfill both roles, that is the easiest option. They can keep the files their volume allows and plan to refer out the rest. When retirement approaches, many attorneys look to take on and mentor a younger attorney to address client needs down the road. ALPS offers an attorney match program that connects attorneys in mentoring and business relationships.
If you are looking for a clean break as you approach a planned exit, it is necessary to appropriately assess what you take on and how long it will take to resolve to avoid unduly prolonging your practice. Finally, your state bar should have resources available to assist your staff should no other option be identified.
It is vital to your clients' interests and your peace of mind that you have identified a backup and a successor for the day you stop working — be that unexpectedly or intentionally to head to a beach. I would encourage anyone beginning the planning phases in this area to reach out to our Risk Manager Mark Bassingthwaighte at mbass@alpsinsurance.com for more insights and resources.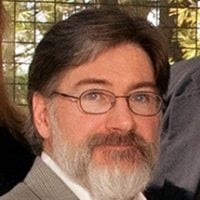 Michael Flaherty is a claims attorney for ALPS. He received his undergraduate degree from James Madison University and his law degree from George Mason School of Law. Mike began handling claims for ALPS in 2002 and works in the company's Richmond, Virginia office. Prior to joining ALPS, Mike spent four years as staff counsel for a national labor union. Mike also spent a year as staff counsel to the Virginia General Assembly.