Money Can't Fix Everything – Especially If It's the Problem
It is often said that money is the root of all evil. I don't know if that's true but what is true is money is the center of all legal malpractice claims. A lawyer can be retained to help someone divide up precious heirlooms in an estate, to obtain citizenship in our country, to clear title to the perfect parcel of land for the couple's dream house, and often to obtain primary or possibly exclusive custody of a precious child. As has been well driven home to me in my time with ALPS, if it's something a lawyer can do then it's something a lawyer can mess up, or at least be accused of messing up. When a claim comes in stemming from something like the above, or for any claim, the only tool in the insurance company's toolbox is money. Money spent on lawyers defending the claim and money spent settling a claim. Almost always that money can provide — at best — only imperfect relief.
What's amazing in these non-liquidated damage scenarios is the difference in valuation that a claimant has at this point compared to when they could have actually incurred a cost to acquire the good or effectuate an outcome. Dad's beautifully restored 1965 mustang that sister would have accepted the 100 shares of AT&T to walk away from is now irreplaceable and priceless. The alternating week custody schedule that ex-husband would have accepted as just alternating weekends during the school year for a reduced pro-rata support schedule is now intolerably burdensome and detrimental to the children. A breach of the standard of care need not have occurred, just an undesired result for which recompense is due.
Unfortunately, I have no magic-bullet cure for this issue to share here. When it reaches the carrier, our only recourse is to try and reason with and resolve the dispute with the claimant who wants what they want or in the alternative a big pile of money, failing at that to leave it to the court. The point of this post is twofold, first to remind everyone to try and be cognizant of the intangible or emotional aspects of your client's case. While they often appear as zero-sum games, such as you either get to stay in the country or not, almost everything has gradations. Try and help your clients focus on compromise and see how they would assess its value before seeing it as something they are trying to extract from you. Look for red flags that a client has focus or fixation on an item, intangible or even some tangible and readily valued, that may not be obtained on their terms or even at all. Temper expectations and document the potential risk in writing to the client. Without a paper trail, a common theme — that the lawyer failed to advise of the eventuality — is hard to rebut. Finally, if it becomes apparent that any shortfall will be unacceptable and you will be deemed responsible, GET OUT — if circumstance and the court permit, of course. If you are locked in, do your best to pull a rabbit out of the hat. Should the magic fall short, let ALPS know at the first accusation of blame and buckle up as we weather the storm together.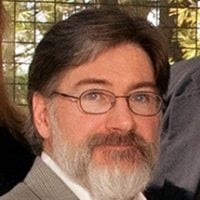 Michael Flaherty is a claims attorney for ALPS. He received his undergraduate degree from James Madison University and his law degree from George Mason School of Law. Mike began handling claims for ALPS in 2002 and works in the company's Richmond, Virginia office. Prior to joining ALPS, Mike spent four years as staff counsel for a national labor union. Mike also spent a year as staff counsel to the Virginia General Assembly.