When Following Your Heart Gets You In Over Your Head
With the daily grind of the practice of law we seldom take time to think about why we got into this business in the first place. With the exception of those who think it's the most socially acceptable venue for belligerents, I suspect the answer is to help people and make a good living. Those however can be the noble pitfalls that lead to a malpractice claim. More than once we have seen a claim coming from a desperate client who at the 11th hour comes knocking on the door, pleading for assistance before the statute of limitations runs. A lawyer with good intentions and a desire to protect the client's interest will hastily commence a suit to prevent the statute from running but the haste does not allow for adequate discovery of the facts. This can lead to issues with identifying proper parties, causes of action, or even identifying the proper venue. Should the claim be defective to the detriment of the client, whatever good feelings they had when you were the last minute white knight disappear and they want full redress from you. Sometimes a client will come in having previously been through two, three or four attorneys. They have a story of abandonment by your colleagues, a situation you can rectify but before you do, stop and ponder why the other attorney would walk away. Is the client a problem client? One who will not assist in presenting their case or one with unreasonable objectives and expectations for their case? Is the person overly litigious, have they sued any or all of the prior counsel? Do you want to sign up to be next?
Sometimes, how judgment is exercised and how clients are selected can be influenced by the need for revenue. Clients are how we pay the bills for the office and put food on the table at home. Fear of turning down work can lead to a lawyer, ironically, exceeding capacity. Overfilling their workload where the product suffers. Though the more frequent scenario is a lawyer who has excess capacity stepping into areas of practice outside their comfort zone. When the real estate bubble burst and work dried up for closing attorneys there was a wave of claims about a year later when seasoned real estate attorneys were doing domestic cases or criminal cases to supplement their income. When they first jumped into these areas, before they got up to speed on the intricacies of a QDRO or how to calculate sentencing guidelines there were issues that led to claims. Branching out into a new area of practice is perfectly fine and probably a reasonable business practice but it needs to be done in a manner where you can educate yourself before wading too deep into the pool. Attending relevant CLEs or building a mentoring relationship with a more experienced practitioner are ways to expand your areas of practice.
In the end I encourage you to remember the altruistic underpinnings of what drove you to the law but to not let it get the better of you, where a sympathetic heart overrides your good judgement. And while it's easy for me to encourage you to turn down paying work, I will simply note that if you jump into unknown or too deep waters the ramifications to your reputation and the financial cost of an insurance deductible and time lost to defending a malpractice claim can quickly turn those economics upside down.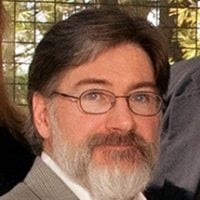 Michael Flaherty is a claims attorney for ALPS. He received his undergraduate degree from James Madison University and his law degree from George Mason School of Law. Mike began handling claims for ALPS in 2002 and works in the company's Richmond, Virginia office. Prior to joining ALPS, Mike spent four years as staff counsel for a national labor union. Mike also spent a year as staff counsel to the Virginia General Assembly.